Birdwatching is a wonderful hobby for nature lovers and enthusiasts. It allows you to observe various species of birds in their natural habitat, appreciate their beauty, and learn about their behavior. For avid birdwatchers or beginners, finding the right spots to go birdwatching is essential. Here, we have compiled a list of birdwatching hotspots that are perfect for avian enthusiasts.
1. Central Park, New York City
Central Park is a haven for birdwatchers in New York City. It is home to over 230 species of birds, including the Northern Cardinal, the Red-tailed Hawk, and the American Robin. The park has several birdwatching hotspots, including the Ramble, the Reservoir, and the Great Lawn. During migration season, you can spot a wide variety of birds passing through the park.
2. Cape May, New Jersey
Cape May is a popular birdwatching destination located on the southern tip of New Jersey. It is known for its diverse range of bird species, including the Peregrine Falcon, the Snowy Owl, and the American Avocet. Cape May is also a major stopover site for migratory birds. Visitors can enjoy birdwatching on the beach, in the woods, and along the shoreline.
3. Bosque del Apache National Wildlife Refuge, New Mexico
Bosque del Apache is a birdwatching paradise located in New Mexico. It is home to thousands of migratory birds, including Sandhill Cranes, Snow Geese, and various species of ducks. The refuge has several trails and observation points for birdwatchers, and there are guided tours available for visitors who want to learn more about the birds.
4. Everglades National Park, Florida
Everglades National Park is a world-renowned birdwatching destination located in Florida. It is home to over 350 species of birds, including the Great Egret, the Roseate Spoonbill, and the Wood Stork. Visitors can enjoy birdwatching on various trails and observation towers throughout the park. The best time to visit is during the winter months when the migratory birds arrive.
5. Point Reyes National Seashore, California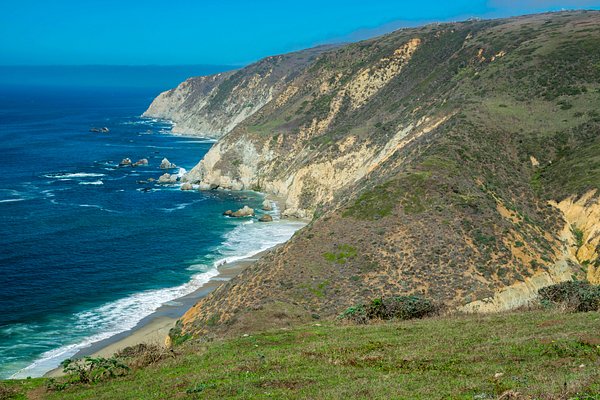 Point Reyes is a bere just a few of the many birdwatching hotspots that are perfect for avian enthusiasts. Whether you are a beginner or an experienced birdwatcher, visiting these destinations will provide you with an unforgettable experience. Remember to bring your binoculars, a field guide, and plenty of water and snacks for your birdwatching adventure.