Are you a nature lover and looking for a thrilling adventure? Then, wildlife destinations are the perfect choice for you. From the African savannah to the Amazon rainforest, here is a comprehensive guide to the ultimate wildlife destinations around the world.
Africa
Africa is home to some of the most iconic wildlife destinations in the world. The vast savannahs of Kenya and Tanzania offer the chance to witness the Great Migration, where millions of wildebeest and zebras traverse the plains in search of water and fresh grazing. The Okavango Delta in Botswana is another must-visit destination, where you can take a mokoro (traditional dugout canoe) safari to spot hippos, crocodiles, and elephants.
South America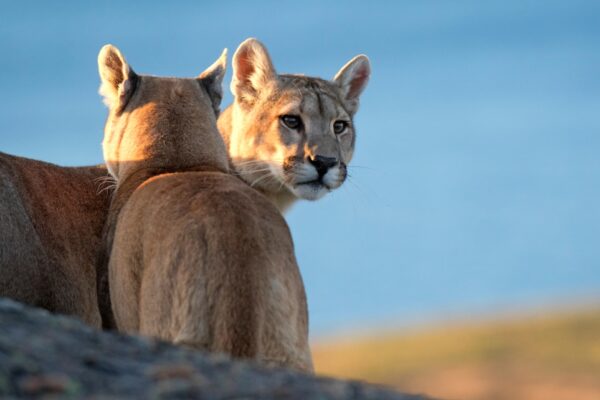 The Amazon rainforest is the world's largest tropical rainforest and is home to an incredible array of wildlife. From jaguars and anacondas to macaws and monkeys, a trip to the Amazon is a unique opportunity to witness some of the world's most fascinating creatures in their natural habitat. The Galapagos Islands in Ecuador are another bucket-list destination, where you can see giant tortoises, marine iguanas, and blue-footed boobies.
Asia
Asia is home to some of the most endangered species in the world, including tigers, orangutans, and pandas. The jungles of Borneo and Sumatra offer the chance to see orangutans in the wild, while the bamboo forests of China are the best place to spot pandas. For an unforgettable wildlife experience, head to India's national parks to see tigers, leopards, and elephants.
Australia
Australia's unique wildlife is a major draw for visitors to the country. The Great Barrier Reef is home to thousands of species of marine life, including turtles, sharks, and colorful fish. The Outback is another must-visit destination, where you can see kangaroos, wallabies, and emus in their natural habitat. For a truly unique experience, head to Kangaroo Island to see echidnas, koalas, and sea lions.
North America
North America has a diverse range of wildlife destinations, from the grizzly bears of Alaska to the manatees of Florida. Yellowstone National Park is a popular destination to see bison, wolves, and grizzly bears in the wild. For marine wildlife, head to California's Monterey Bay to see whales, dolphins, and sea otters.
Europe
Europe may not be the first place you think of when it comes to wildlife destinations, but there are still plenty of opportunities to see fascinating creatures. The Scottish Highlands are home to red deer, golden eagles, and otters. In Spain, you can see the rare Iberian lynx, while in Norway, you can go whale watching to see humpback and killer whales.
Whether you're a seasoned wildlife enthusiast or a first-time adventurer, there is a wildlife destination out there for everyone. From the African savannah to the Amazon rainforest, the world is full of incredible wildlife experiences waiting to be discovered.